School gets out later than usual for Winter Break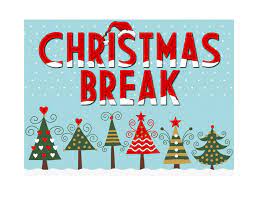 This year, school runs abnormally late into December with students getting out for break on Dec. 22, just three days before Christmas.
GHS goes next Monday, Tuesday and Wednesday before break to take finals while most schools around us are finishing up today. This includes Whiteland, Center Grove, Franklin and Indian Creek.
Whiteland was the only school who actually started the year earlier than most schools, starting on July 28, but Franklin started the same day as GHS, and Center Grove actually started a day later than us on Aug. 5.
While each school differs a little on breaks, Center Grove has the exact same break schedule as us that includes a week for Fall Break and a week for Thanksgiving. So the fact that they get out of school three school days ahead of us for Winter Break is confusing and frustrating.
I would rather we started school three days earlier then have the end of the semester go all the way up to Christmas Day pretty much. For families who have to travel, it forces them to leave for Christmas at the very last minute when airports and roadways are the busiest. It cuts an entire weekend out of our Winter Break.
In years past, the week of finals has been a whole week when the first two days are focused on studying. Now, students will have a weekend in between that week and the actual tests they are taking.
At the end of the day, this schedule is a major inconvenience for families who travel for break and is even worse for students who get to see every other school in the county get out earlier than GHS.