Be careful at the mall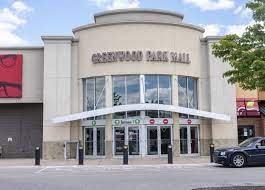 The two armed robberies that took place in January at the Greenwood Park Mall have raised larger questions about security.
The first attempt took place on Jan. 3, when in the Macy's parking lot a teenage boy in a silver SUV approached an unidentified mall employee and pointed a gun at her. He tried to take her bag, and when she refused, she was hit in the forehead with the gun before the suspect sped away. There was no description of the suspect given, but the victim reported that there was another person in the vehicle.
On Jan. 17, another attack took place, again in the Macy's parking lot. This time, a witness was able to give a crucial piece of evidence. They had seen a silver SUV speeding through the Lowe's parking lot, which the police subsequently found. They arrested the two involved. The identities of the suspects have not been released.
"These types of crimes can happen anywhere, and as safe as Greenwood is, this goes to show that it can happen here too. We have arrested those individuals responsible for the two robberies at the Greenwood Park Mall," Police Chief Jim Ison said.
The robberies have sparked a larger discussion about safety at the mall.
"I also had meetings with Simon Properties top security executives last week to discuss how we can partner to make the mall even safer. These discussions are continuing with additional meetings this week. In the meantime, our officers have stepped up patrols in the area of the mall to try to give mall employees and shoppers a little added sense of security," Chief Ison saids.
The robberies have not been the only recent incidents at the mall, with two accidental gun discharges and an arson occurring over the past year.
"Often times, predators select their victims randomly. They will look for would-be victims who appear distracted and not paying attention to their surroundings.  They often choose secluded or poor lit locations.  They are also less likely to target groups of individuals as opposed to individuals walking alone," Chief Ison said.
Since the robberies, the mall has been taking extra steps to ensure the safety of its employees.
"I work at Aerie, and we started parking in a different spot so we can walk out with the American Eagle employees, and every time we leave we have to walk out with a security guard," senior Mya Foster said.
Many mall employees have begun carrying methods of self-defense, like pepper spray.
"I carry around a pink pocket knife. I always have, but it has been more important since the robberies. My store also always walks out together and makes sure we see everyone get to their car safely," junior Molly Morris said.