Harry Styles' new album sparks controversy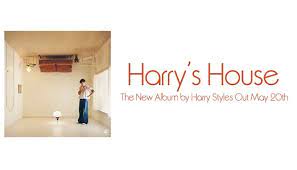 Harry Styles is releasing his third solo album, Harry's House, today. This long-awaited album is being released two and a half years after his album named Fine Line.
Styles started hinting at the new album by mentioning cryptic messages during his tours, but no one caught on until later. He repeated "Take Me Home" on his Love On Tour. He also dressed up as Dorothy and clicked his heels three times in reference to The Wizard of Oz. Audiences did not understand these references until he released the name of the album. Even since the announcement of the album, Styles has been leaving cryptic messages for potential names of songs on the album.
Fans have believed that there would be a new album soon because of the timing. Styles had multiple Coachella appearances in which he sang some new songs rumored to be on the album. This new album has 13 songs, which makes it the longest album so far from Styles.
"As it Was" was released on April 1, and it left viewers in awe. The music video included Styles in a bright red jumpsuit. The song began with a voicemail from Styles' goddaughter, Ruby Winston, and the song is a lighthearted and homey song as well as personal to Styles and is very relatable to audiences. The song was released on April Fool's Day, so many fans believed that it would be a prank and would not actually be released. When it was released, however, everyone went to listen, which made the song the most streamed song in the U.S. on the first day.
Many fans are excited for this album. Harry has mentioned that he liked the idea of Harry's House because he believes that home is more of a feeling than a place, which is what he wants. He wants the audience to feel at home.