Salutatorian Profile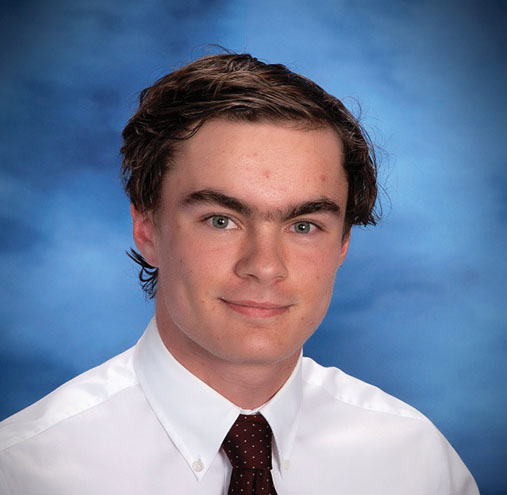 The salutatorian for the Class of 2023 is senior Jordan Bonser.
"I would not be where I am today without God. He alone deserves the honor. My parents also deserve some of the credit, as early on they pushed my desire to learn as well as work hard and succeed in everything I set off to accomplish. My parents always made sure that I was constantly learning and also made it easy for me to learn because they made our home a learning environment," he said. 
Bonser added that out of his very rigorous course load, the hardest was physics.
"It was so unlike everything I had done up to that point. The memory that sticks with me from that class is definitely both final exams we took. I started reviewing almost a week in advance and still only got a B+ on the finals. I just had to really work at it and make sure I was staying on top of my work," he said.
Bonser explained how he stayed motivated.
"I have been very blessed that school has come easy to me, but when it came to staying focused and getting my work done, my personal expectation for myself alongside early characteristics I learned and emphasized definitely helped me stay on top of school and sports. What really drove me to stay on top of school was just wanting to be successful as well as making my parents proud," he said.
 If he could go back and face high school again, he would not change anything. 
"While I definitely wish I could have focused less on grades in high school and have had more fun, which I greatly encourage to other students, personally I would not give up what I have worked so hard to accomplish. I think the college benefits I have received will set me up well for a successful college experience and career," he said.
Bonser then talked about his plans.
"I plan on attending college at Indiana University to study finance and informatics. I want to work in investment banking and, hopefully, take advantage of AI in the industry," he said.