Fighting their way to the top club in the school, they are making their way there. 
"Me and Fernando were talking about this in class, and we came up with the idea of a Fortnite Club because everyone loves it. It was a joke at first but then it became a real thing," sophomore Michael Fisher said. 
It took lots of convincing and planning to come up with this new club. Many people doubted these students, but they surprised people with how popular this club is.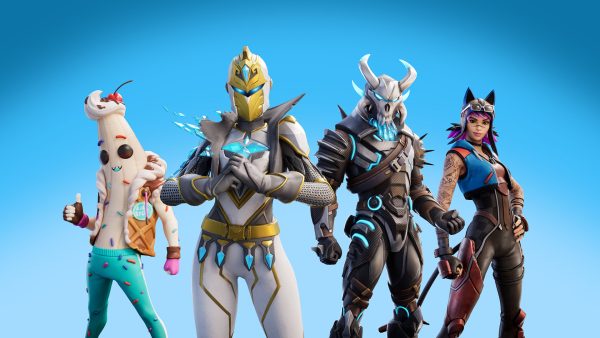 "I feel very good about myself that this is a big deal and lots of teachers and students doubted me, so I feel like it is so inspirational for other kids," sophomore Fernando Romo said. 
Many people are expecting a lot from this club and eager to get involved and have the first meeting. 
"I expect a lot of people getting together and playing Fortnite and competing against each other," sophomore Brianna Miller said. 
It is not only kids who are involved. This club has been the hot new topic for everyone, including teachers. 
"I think it is awesome that it is becoming such a popular topic, and the kids are loving it, so I'm happy," Mr. Patrick Hagerty, sponsor, said. 
Many people have been contributing in different ways to this club to make sure it is as successful as possible. 
"I have been advertising this club, and I've been talking to teachers to help sponsor this club. I am also in charge of finding a place to play that has enough room and computers for us," Fisher said. 
The bar has been set pretty high and there are lots of goals from people inside this club. It is important that these students have standards and expectations for themselves and this club so that it is not free for all. 
"I really hope this turns out to be very successful, and we think it will be because there are lots of students signed up already. The goal for this club is to get lots of wins and for people to participate so everyone comes together as a team to have fun," Fisher said.