Valedictorian seeks new career path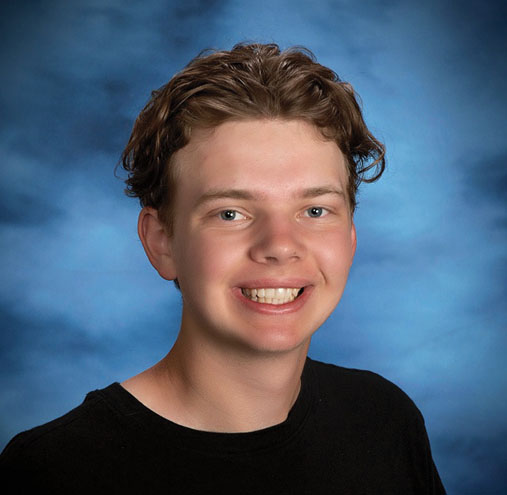 After years of hard-work, senior Blake Roscoe has earned the valedictorian title.
Throughout his high school year, Roscoe was involved in honors, AP, and ACP courses.
His favorite part of high school was extracurricular activities and the friendships he built through those activities.
"I am in FCA and was in choir throughout most of high school and performed in two musicals. I also played varsity golf all four years and joined the bowling team this year," Roscoe said.
Roscoe is committed to Liberty University and is hoping to double major in math and business with possible minors in pre-med, theology or biblical studies.
"My plan is to attend college after high school, but I am not sure what career I want to go into. I possibly could become a doctor or data analyst, but I am also intrigued by the possibility of becoming a pastor or starting a Christian mission organization," he said.
Aiming for the valedictorian position takes a lot of time and motivation. Roscoe's main motivation was the scholarship that Liberty University had to offer.
"I was aiming to be valedictorian or salutatorian because Liberty University provided full tuition for students that were in either of these positions. I was also motivated by my family. All of my siblings as well as my dad finished at top 10 of their classes, but none of them were valedictorian or salutatorian, so I wanted to be the first in my family to accomplish that," Roscoe said.
Being valedictorian can be hard, but Roscoe managed to pull through and has advice for underclassmen.
"My advice for the underclassmen would be to learn how to manage your time so that you can have time for fun but also make sure that you enjoy your time in high school. It is definitely possible to achieve success while also enjoying sports and extracurricular activities as long as you are not afraid to work hard toward your goals," Roscoe said.