Students reveal favorite Christmas songs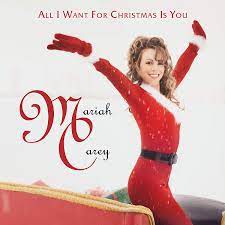 Even with new Christmas music most students prefer the old classics. 
"I love Ariana Grande's Santa Tell Me song. She never fails at anything. I am a big fan of Christmas music so I start listening it to it in October, it's never too early to start. I love Mariah Carey, but there are so many other options too. Taylor Swift and Ariana Grande have the best Christmas songs," sophomore Cohen Bright said.
Senior Ella Sigler is a classic Christmas music fan.
"I like classic Christmas music the best because I grew up listening to it with my dad so it brings back happy memories. I'm not like one of those people who start listening to Christmas music way too early, I listen to it about a week before Thanksgiving. People who listen too it way too early irritate me because I want to actually enjoy fall before Christmas time. All I Want for Christmas is one of my favorites because it's a classic," Sigler said.
Freshman Mackenna Martin listens to all Christmas music and she does not have a favorite genre.
"Last Christmas is one of my favorites because it's a classic. I listen to Christmas music before Thanksgiving. I don't like how people listen to it way too early. I don't have a specific artist I listen to or a specific genre. I just listen to what sounds good," Martin said.
Junior MaKayla Le prefers the classics.
"My favorite type of Christmas music are the classics because they're nostalgic. I don't mind people who listen to holiday music early, but I listen to them in December. There's only one Mariah Carey Christmas music I know, and it's All I Want for Christmas," Le said.
Senior Anderson Sluder also prefers classic music.
"I prefer the classic Christmas music because it's timeless and really captures the feeling of Christmas. I don't really mind people who listen to Christmas music early, but I prefer not to hear it until December. I'm not a fan of Mariah Carey, and I don't understand the appeal. The Christmas music I listen to most are from Frank Sanataria. He has so many classic songs and is undoubtable the most influential artist in the Christmas genre," Sluder said.